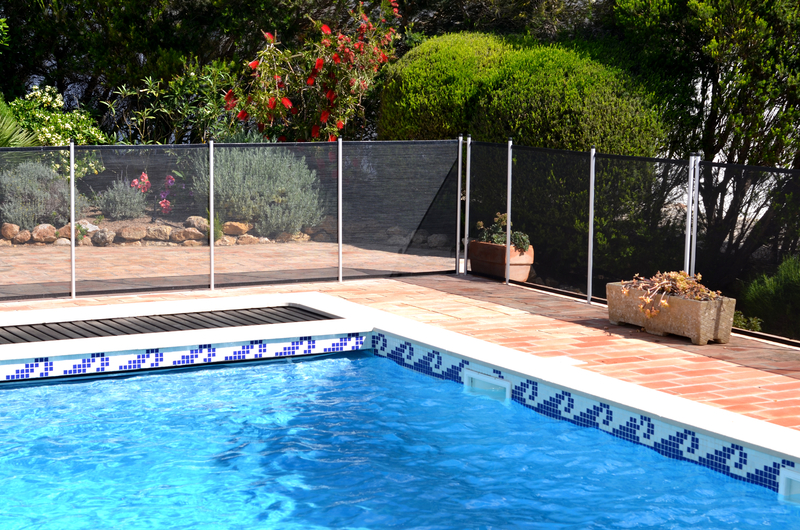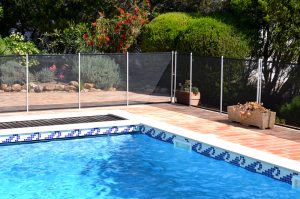 Having a backyard swimming pool is one of life's most rewarding luxuries. But it comes with some risk.
The last thing you want is for your pool to be the scene of a tragedy involving small children or pets. It's easy to mitigate this danger with the simple installation of a pool fence.
Pool Fences
Pool fences provide a barrier between your pool and your children and pets, preventing them from gaining access to the water when unsupervised. Fences keep your backyard swimming pool safe, reducing the danger when your pool is not in use.
Pool fences can be erected around the entire pool decking area or simply go around the pool's edge, preventing people and animals from accidentally falling into the water. They can include childproof locks that make it practically impossible for toddlers and others to gain access to your pool when you aren't watching.
A pool fence can also prevent uninvited guests from using our pool without your permission, not to mention providing an additional barrier that creates more privacy when you and your family are using your pool.
Fence Benefits
Most homeowners' insurance policies increase when the owner installs a swimming pool in their backyard. But if you also install a protective pool fence, it will not only keep your family safer but also may reduce your insurance premiums.
Eagle Pools can provide a free estimate for the installation of a pool fence around your backyard swimming pool. Then we can install your fence so you can have fun in your pool without worry.
Pools are meant to be enjoyed safely and enjoyably. Reduce or eliminate the risk of accident with the installation of a pool fence. Let Eagle Pools make your pool better, safer, and more fun with a pool fence that keeps the good times in and the dangers out.