We are specialists in full service pool cleaning and our mission it's make you happy keeping your pool clean and clear.
Our reliable weekly pool service - pool maintenance - pool cleaning service - swimming pool service - pool service Boca Raton
Eagle Pools is a trusted name in pool maintenance and service!  We will guide you step-by-step through this important investment decision regarding your pool's maintenance and value. We have over 10 years invested in maintaining, servicing, remodeling and repairing pools. Eagle Pools guarantees the highest level of quality of maintenance for your pool, and we guarantee that your service will be done to your complete satisfaction. An expert in swimming pool services, Eagle Pools keeps your pool at peak health and performance with certified pool and equipment maintenance and full-service cleaning. Proactive care is the best way to protect your swimming pool investment and pinpoint small repairs before they become expensive problems.
Test and balance the water chemistry
Chemical safety - Chemical treatment
Your pool water is constantly changing, year round. Everything from weather to oils, dirt, and cosmetics affect your pool water balance – in short, anything that comes in contact with your pool water.
You will probably not change the water in your pool for many years. Continuous filtration and disinfection removes contaminants which keep the water enjoyable but this is does not balance your water. A pool that is "balanced" has proper levels of chlorine, cyanuric acid, pH, Total Alkalinity, and Calcium Hardness.
Brush tile and walls as necessary
Scrub pool's walls and floor, removing dirt, and detaching
algae before it can really take hold and grow.
Skim the surface
he first step in pool maintenance is to skim leaves, bugs, and other debris from the pool's surface. 
Vacuum the bottom
We vacuum the pool's bottom using a Hammer Head Vacuum.
Clean pump and skimmer basket as necessary
We also clean out the pool's skimmer and pump basket,
removing any debris that may have accumulated there.
Salt System
Check salt levels if you have a salt water pool – Check the pool cleaners and other equipment.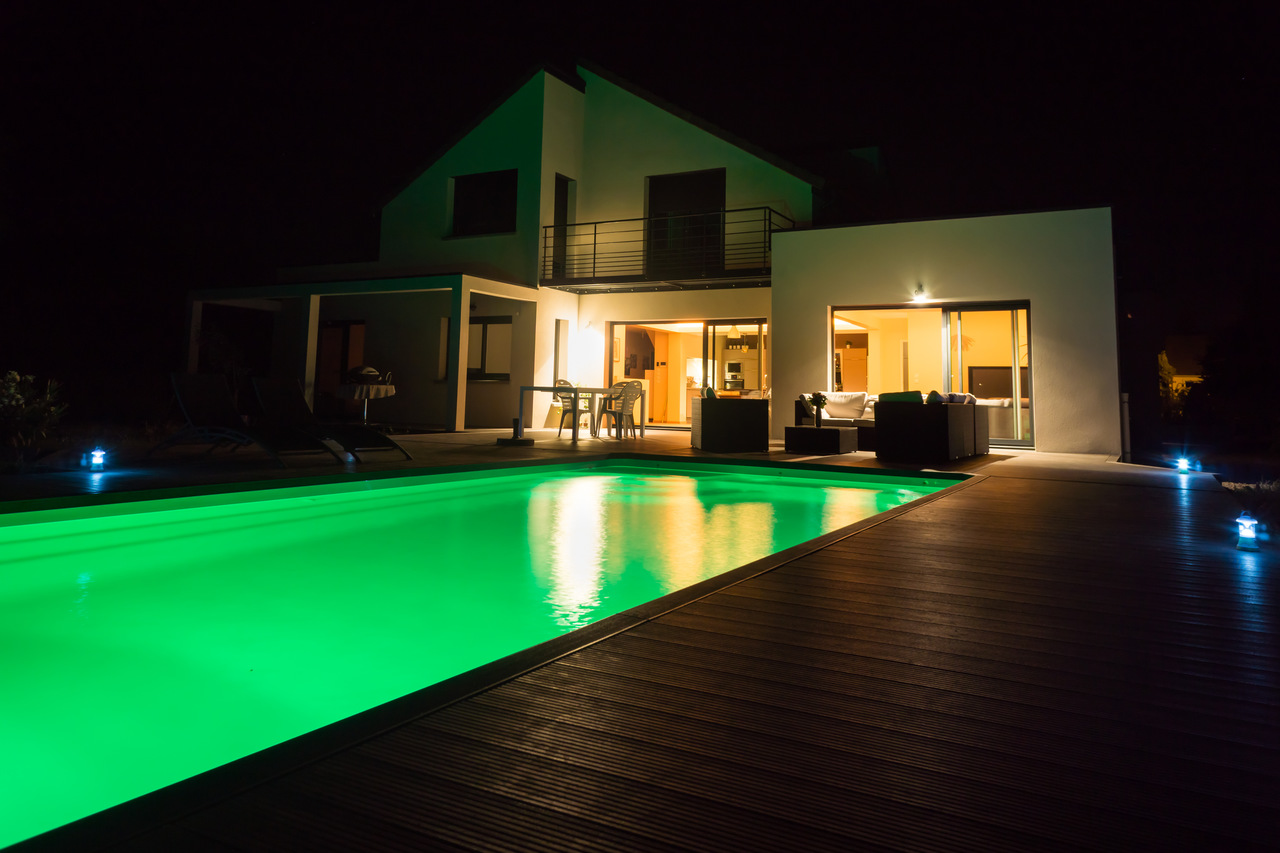 Shock and acid wash
Requires the draining of your swimming pool
Removal of all debris
Spray on application of Muriatic Acid
Brush and rinse with fresh water
Neutralization of the acid accumulated in the pool bowl
Refill pool with fresh water
Chemical Balance
The simplest way to determine the need for a drain and acid wash is to decide if your pool is not the same color it was when you had it built. Lots of things will change the color of your swimming pool pebble, white marble plaster, and diamond bright such as algae, leaves, calcium buildup, and rust.
[read more="Read More" less="Read Less"]If you are dissatisfied with the appearance of your pool finish or your pool water has become murky, a drain and acid wash may be just what your pool needs.
The main purpose of a drain and acid wash is to remove stains, scale, and calcium from the floor and corners of your pool bed.
If you are not able to see the walls and floor of your pool, then it may be time for an acid wash. Because the process of a swimming pool acid wash wears down a small amount of the finish we recommend that you only get it done every few years or so.
You may also decide on an acid wash not because of swamp conditions, but just to bring out a brighter, whiter finish. An acid wash is always a dramatic aesthetic improvement.
When we acid wash your pool we will start by draining the pool completely. This will give us a clear view of our work field.[/read]
Pool repair or equipment replacement. We do it all!
Pool Pump
Pool Motor
Filter
Timer
LED or regular pool light
Pool heater
Automation system
We have the right professional
Check equipment performance
We check your pool's equipment to make sure that it is always working optimally.
Pool cleaning and maintenance
We will clean out the filter to relieve pressure and restore flow rate.
Backwash filter as necessary
At Eagle Pools, our goal is for you to never have to worry about the quality of your pool's water.
Pool Resurfacing
The keys to any successful renovation are careful consideration and preparation, and working with a professional.
The first step in ensuring that your renovation is a success is understanding why you are renovating.
Are you updating to improve the value of your home or are you doing it to improve functionality and increase your enjoyment of your home?
Another critical early step is to hire the professional.
[read more="Read More" less="Read Less"]Talk and interview a few companies before deciding who to work with. Find out what kind of experience they have doing similar work to what you want done. Ask for references and if they are members of a professional association.
Your contractor is your partner in realizing your vision for your project and you need to work with someone that is right for you.
Eagle Pools has a team with experienced and dedicated professionals that has been in the market for years completing pool remodeling projects.[/read]
Pool Fence
Protect Your Family With a Baby Pool Fence.