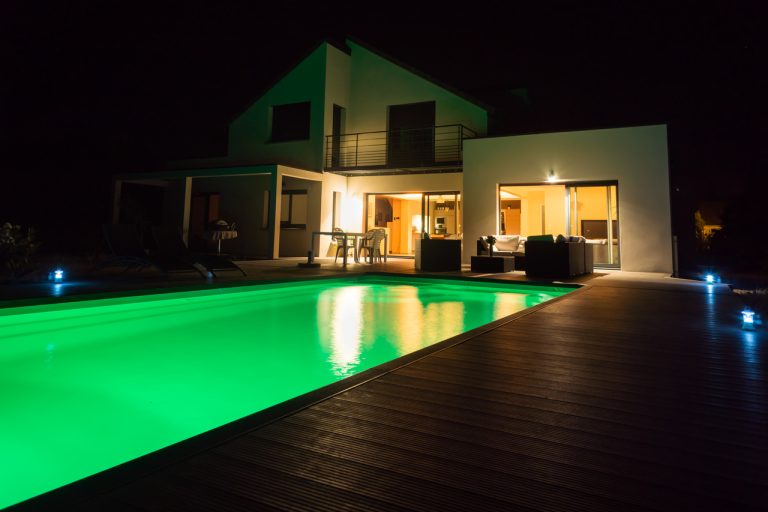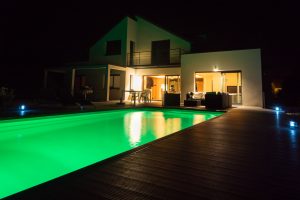 It's finally autumn and that means the football season is in full swing. This year, why not make your backyard swimming pool the place where family and friends gather to watch your favorite teams?
Florida is blessed with three NFL teams — the Miami Dolphins, Tampa Bay Buccaneers, and the Jacksonville Jaguars. Plus Florida State, the University of Florida, and even the University of Central Florida are perennially among the nation's best teams. So there's plenty of weekend football action to enjoy in the comfort of your backyard swimming pool.
Football Fun in the Sun
While the rest of the country is hunkered down indoors to escape the cold temperatures, Floridians can enjoy their football while floating in their backyard swimming pool. Plus, it's the ideal place for hosting a party to watch your favorite team.
Backyard pools can be the centerpiece of the football social season. Hosting family, friends, and neighbors for the big game is the best way to enjoy the football season while cheering on your favorite team.
Your guests can enjoy watching all the action on a big-screen TV while soaking up the sun on the deck of your pool. Add some cold beverages, some tasty snacks, and you've got yourself the perfect football weekend.
Perfect Pool Maintenance
Make sure your guests are comfortable and safe by letting Eagle Pools clean and maintain your pool before and after your party. Our highly skilled technicians can give your pool a thorough cleaning, check the chemical levels, and even maintain your pool equipment so you never have to worry about anything other than having fun with your family and friends.
Football season is the best time of the year, especially in South Florida. Whether team you cheer for, do it in comfort and style by letting Eagle Pools clean and maintain your backyard swimming pool all season long.